Why a cruise vacation?
The variety of cruise vacations makes them an option for almost anyone who wants to get away. The change of scenery from a floating entertainment city at sea takes passengers nearly anywhere, from tropical destinations to Alaska, to the Mediterranean and even Antarctica. Understanding the benefits of cruising will help you determine if it is the right way to spend your vacation budget.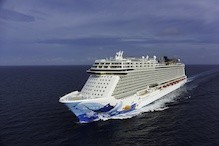 Value
A cruise combines all of the necessary vacation components that you would otherwise pay for individually. Instead of renting a hotel room, eating out at restaurants, paying for shows and paying for transportation individually, all of these things are paid for when you purchase your cruise vacation. You will incur some extra expenses if you choose to do any excursions while on shore or drink alcoholic beverages. Overall, you are likely to get more for your money with a cruise. You have access to all of those things right on the ship, making it convenient. Many cruise lines now offer packages for beverages and specialty dining, making your vacation almost all inclusive!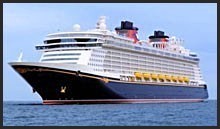 Variety
Cruises vary in length, destination, price, amenities, theme and activities. This variety allows you to customize your vacation experience to fit your needs. Many cruise ships cater to families with on board child care and lots of children's activities. Other cruises target adults as the primary audience. Let us help you explore the available cruise options and think about what you want out of the cruise before booking your vacation.
Multiple Destinations
Most regular vacations, you typically pick one destination for the duration of the trip. With a cruise, you get to see several destinations on one trip. Instead of only visiting Grand Cayman for a week, you might also see Cozumel and other Caribbean ports of call. One disadvantage is you spend less time in each destination with a significant amount of the trip spent on the cruise ship. Even with the limited time on land, you may discover a destination you want to visit for a longer period of time on your next vacation.