Value:
A Cruise vacation offer great value for your vacation dollar, basically because the fares includes nearly everything you'll need for a fantastic vacation: food, accommodations, daytime and evening entertainment and transportation between Ports. We regularly see fares on mainstream cruise lines for under $100 per person, per night, which is much less expensive than you'd spend on land for a hotel, dinner and a show. On some lines, kids even sail free or at discounted rates when sharing a cabin with two adults. Looking for luxury? Upscale lines are even more inclusive, with alcohol and soft drinks, gratuities, shore tours, onboard spending credits, and even flights bundled into the fare.
Visit multiple destinations
On a cruise, you unpack once and your floating resort takes you from city to city or from island to island and there's no need to mess with train or ferry schedules, or lug your suitcase along cobblestone streets. Every morning, you'll wake up in a new place. Can't decide between St. Lucia and Barbados, or Italy or Spain? Why choose? Pick an itinerary that visits all the cities on your bucket list.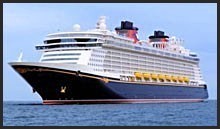 Most cruise lines are family friendly

Cruises are fun for all ages. If you're struggling to find a vacation that your 5-, 10- and 15-year-old will all love -- and that has adult activities, too - A cruise just might be the answer!-Ships now have extensive kids' facilities, split by age. Teens have their own cool hangouts, far enough from the play areas for the little ones (and even a nice distance from parent-friendly pools and bars). How can you not love a trip that features video games and swimming pools, while offering time for families to be together at dinner or on shoreside excursions? And parents can even sneak in a romantic dinner alone, by taking advantage of late-night hours in the kids' club.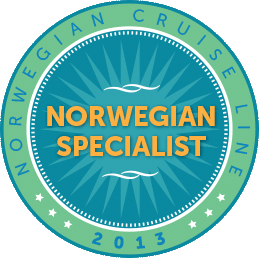 Top reasons why a Cruise Vacation may be a great choice!
Variety of on board activities.
Today's cruise ships are designed to keep everyone happy. Want to pamper yourself at the spa while your spouse hits the casino? Or lounge in the sun reading a book while your family plays basketball. You can go to an educational lecture, a wine tasting, a computer class or a dance workshop; paint pottery, play bridge, learn a language or do yoga; dine at a casual buffet, a fancy sit-down restaurant, a sushi bar, a diner or a steakhouse; and watch a movie, a comedy routine, a song-and-dance show or live music performance. And if all you want to do is nothing while the ship sails from port to port you can do that, too.