What is wave season?
Wave Season takes place between January and about March. This is when cruise lines showcase their very best offers for the year to come. All offer major sales during this time frame, As a Keys To The World Travel client, , you can take advantage of these promotions to get a great deal on your next cruise.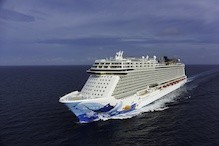 On this age are just some of the fabulous deals available during the 2018 wave season. Promotions can change throughout the season.